Dr. Cheryl Gottesfeld, D.C.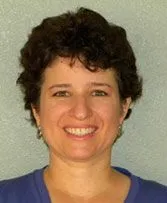 I was born in Staten Island, NY. I received my Bachelor's in Biology from S.U.N.Y. Binghamton in 1986 and my Doctorate degree in Chiropractic from Los Angeles Chiropractic in 1989. I have completed post-graduate studies and proficiency in: Applied Kinesiology, Gonstead, and Diversified techniques. I have also received special training in sports medicine from former Olympic trainer Dr. Blaich. I have active membership with the Virginia Board of Medicine, American Chiropractic Association and the Virginia Chiropractic Association. I have been serving the Arlington Community in solo practice since 1992. In order to provide you with the most advanced knowledge, I am continually attending chiropractic seminars nationwide to stay current on the latest chiropractic advances.

Dr. Cheryl has been in private practice for over 25 years. Click this link to find out more about Dr. Cheryl's Chiropractor journey.

You can also see Dr. Cheryl's first published book here.

Massage
Office Staff
Insurance Department
Mary
Mary is the one who does all the insurance billing. She has many years of experience in the business world and is an accountant. She is well acquainted with insurance billing and coding for multiple insurance companies. We are very blessed to have her to sort through the maze of insurance codes that the insurance companies require that we use. All insurance claims are forwarded to her for submission. If you have any insurance or billing questions, you can feel confident that you have a very knowledgeable and accurate insurance biller to speak to.